Butterfly Lantern- A Restorative Place, Living Arts of Tulsa, Oklahoma, May 1-May 22, 2008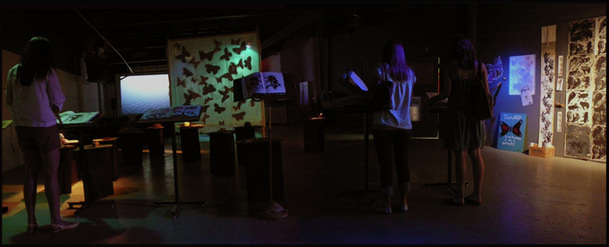 The lantern, carried on waves of the flood and guided by the motion of butterflies, came to a gallery space during a disaster. The elements that accompanied the lantern were floating forms adorned with possessions and debris from people and places safely transformed with the lantern. I also produced a series of non-verbal books to interpret the presence of the lantern. Many floods happened and I watched the news closely for the duration of the installation.

If I cannot witness death, then make the departure like child birth.